Des sous-vêtements galbants... au moyen-âge??! / Supportive underwear... in middle ages??!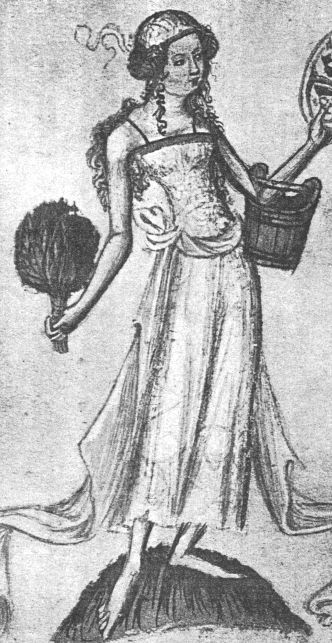 Bonjour Lecteur!
Oui tu as bien lu le titre de cet article!
Je vais parler des fameux "supportive underwear" que j'ai traduis très librement par "sous-vêtements galbants" et non gainants vu qu'il ne s'agit visiblement pas de comprimer le corps mais de la soutenir à l'instar de nos soutient-gorge actuels.
Alors non je ne suis pas folle! En 2008 des fouilles situées à Lindberg en Autriche ont révélé l'existence de sous-vêtements très proches de ceux encore portés aujourd'hui. Les pièces découvertes (car elles sont plusieurs) datent du 15eme siècle, prouvant par leur simple existence que non, le soutient gorge n'est pas une invention moderne (n'en déplaise à certains).
Alors parlons plus en détails de ce qui a été retrouvé.
Il s'agit de brassières et de "culottes" qui ne portaient sans doute pas ce nom à l'époque (du moins je présume). Les formes sont assez modernes pour l'époque et les pièces de "lingerie" (appelons un chat un chat s'il vous plaît) sont décorées de dentelle.
La coupe de la brassière tient plus du petit haut sur lequel on aurait greffé des bonnets de soutient-gorge mais pour les poitrines de l'époque cela a dû être une avancée en soit. La brassière descend jusqu'à la taille et se ferme par des laçages en spirale sur les côtés (un ou deux c'est dur à dire vu l'état de celle retrouvée, le choix est donc laissé a l'appréciation de toute personne voulant reconstituer la pièce). Au final ça semble même confortable en fait!
Pour ce qui est des culottes... Ben... Je sais pas si toi, Lecteur, tu situes les culottes de maillot de bain. Celles avec les nouettes sur le côté. Ben c'est pareil! Vraiment pareil! Juste que le noeud est sur un seul côté mais on va pas chicaner.
J'ai lu sur la blogosphère que certaines personnes ont reproduit ces sous-vêtements avec parfois une modification importante. En effet certaines blogueuses ont fait de la brassière une chemise avec brassière intégrée comme sur les représentation des filles de bain (parce que oui les gens au Moyen-âge se lavait! Ce n'est que plus tard que le bain est devenu... problématique). L'idée est très bonne et vu la quantité de documents représentants ce type de vêtements il est même étonnants qu'on ai retrouvé si peu de sous-vêtements de ce type.
Alors brassière intégrée à la chemise ou pas au 15ème?
On en sait rien!
Simplement parce qu'on y était pas! Mais les preuves archéologiques et picturales tendent a prouver que les deux existaient alors pourquoi se priver? Je vais essayer les deux dans mon fameux tissus de chez le suédois.
Je vous laisse avec pleins de photos (elles ne sont pas de moi donc si vous voyez une photo a vous contactez moi via le formulaire de contact et je mettrais vos infos en relation avec la photo).
Bisou!
***
Hello reader!

Yes you read well the title of this article!

I will talk about the famous medieval "supportive underwear", it's not "Shaping underwear" because they clearly not compress the body but support it like our Current underwears.

So no I'm not crazy! In 2008 excavations located in Lindberg in Austria have revealed the existence of very close underwear of those still worn today. The pieces discovered (because they are many) dating from the 15th century, proving by their mere existence that not, the bra is not a modern invention.
So let's talk in more detail of what was found.

These brassieres and "panties" because they probably not use this name at this time (at least I presume). The forms are quite modern for its time and the "lingerie" (let's call a cat a cat please) are decorated with lace.

The cut of the bra is close of a small top that should have grafted cups, for the breast of the women of the 15th century it would be a great evolution. The bra comes down to the waist and closes with spiral lacing on the sides (one or two it's hard to say, given the state of what was found, the choice is left to the discretion of anyone wanting reconstitute the bra). In the end it even seems comfortable in fact!

In terms of panties ... Well ... I do not know if you, Reader, you situate the swimsuit panties. Those with "nouettes" on the side. It is the same! Really like ours! Just that the node is on one side but we will not quibble.
I read on the blogosphere that some people have reproduced these underwear with sometimes a significant change. Indeed some bloggers have made a shirt with integrated bra as on the representation of bath girls (because yes people in the Middle Ages was washing themselves! It was only later that the bath has become ... problematic). The idea is very good and given the volume of documents Representatives of this type of clothing it is even astonishing that we found so less underwear of that type.

So integrated bra to the shirt or not in the 15th?

We know nothing!

Simply because we were not there! But archaeological and pictorial evidence tend to prove that the two existed then why deprive yourself? I will try the two with my famous fabric from the sweden guy (Ik*a).

I leave you with lots of pictures (they are not of me so if you see a photo of you contact me via the contact form and I would put your information in connection with the photo).

Kiss!

Bon Ok c'est pas le vêtement le plus représenté de l'imagerie médiévale mais il est là! / Good Ok it's not the most represented garment in the medieval imagery but it's there!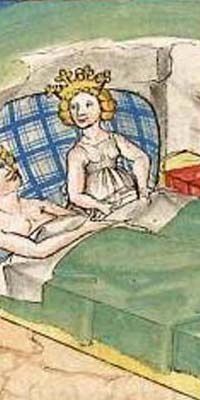 C'est moi ou elle porte une couronne? Donc pas que les filles de bains! Cool! / It's me or she's wearing a crown? So not only the bath babes! Yay!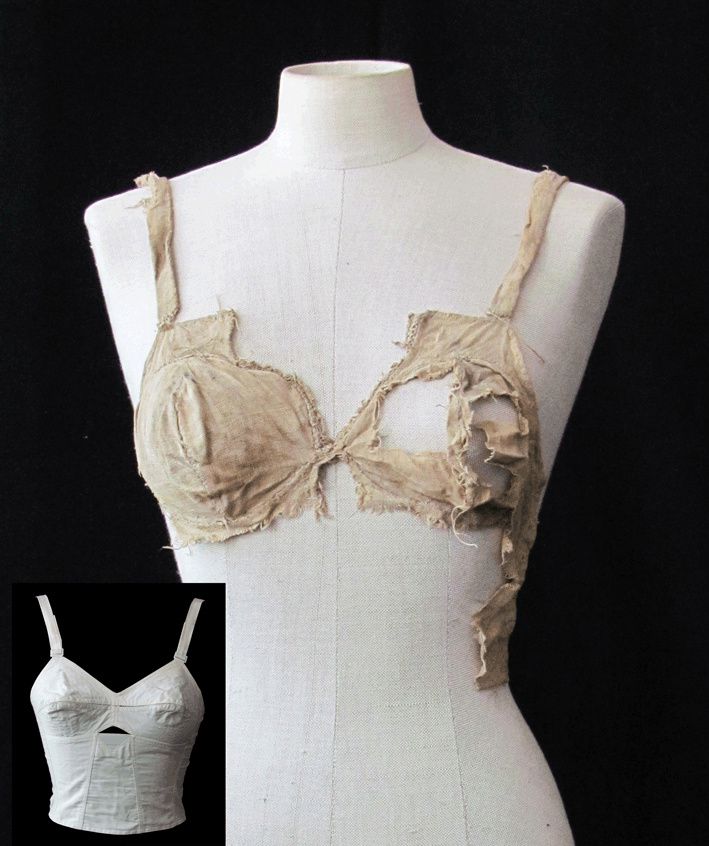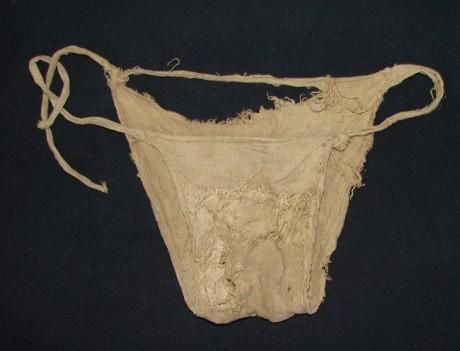 L'état de conservation n'est pas super... Mais on fait avec ce qu'on a! / The conservation status is not great ... but we do with what we have!